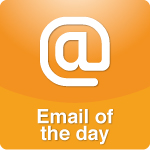 I believe the current culture of casual sex and meaningless hookups is wrong. Many of today's current problems wouldn't exist if guys kept their pants zipped and women kept their legs closed.
More >>
Tags: Commitment, Feminism, honesty, Hooking up, Man's point of view, Marriage, Men's Point of View, Motherhood-Fatherhood, Pregnant, Sex, Social Issues
PERMALINK | EMAIL | PRINT | RSS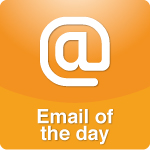 Last week, my wife bought some new glass drinking tumblers on the internet in a closeout. When they came, they looked great; however, one of them has a sharp spot on the seam where the glass was made.
More >>
Tags: Attitude, Humor, Husband's Girlfriend, Man's point of view, Marriage, Men's Point of View, Sex, Thankful
PERMALINK | EMAIL | PRINT | RSS