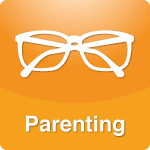 It's that time of year again. Stores have been cleaned out, clothes purchased and backpacks are full. Kids from Kindergarten through High School are anticipating the new school year and all of the adventures and challenges that can bring.
More >>
Tags: Attitude, Back to School, Education, Family/Relationships - Teens, high school, Parenting, Personal Responsibility, perspective, Social Issues, Stay-at-Home Mom, Teens
PERMALINK | EMAIL | PRINT | RSS

Summer cooking - whether it's a quick grill or just tossing together fresh cold ingredients - is marked by ease and speed. That alone, is enough to make some folks dread the transition to more complex autumn dishes, no matter how tasty they are. During these next weeks of seasonal transition, though, it's a wonderful time to synergistically blend the best of both times of year.
More >>
Tags: 10-Second Recipes, Budget, Finances, Quick menus, Recipes, Stay-at-Home Mom, summer recipes
PERMALINK | EMAIL | PRINT | RSS

...Last week I received a postcard from a Broadway production company looking to raise money for a revival of a classic Broadway musical.
The postcard proclaims "you too can be a Broadway producer" for as little as $1,000, and goes on to explain that the producer is seeking up to $5 million from the public to finance the revival...
More >>
Tags: Budget, Cliff Ennico, Finances, Stay-at-Home Mom, Work from Home
PERMALINK | EMAIL | PRINT | RSS

...So just yesterday I finished reading the autobiography of one of the great entertainment industry entrepreneurs of the last century - the cofounder of a successful organization that will be celebrating its 50th anniversary next year after having earned billions worldwide...
More >>
Tags: Budget, Cliff Ennico, Stay-at-Home Mom, Work from Home
PERMALINK | EMAIL | PRINT | RSS