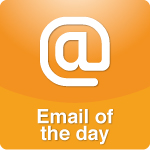 April 1, 2019I'm Grateful For My Wife's Commitment
Hi Dr. Laura:
When we were engaged, my now wife and I took road trips and loved listening to your program. At first, we were just entertained by your frank and practical interaction with callers, but over time, we started talking and absorbing many of your steadfast values. At that early and foundational stage of our relationship, we began to see how being a cohesive family unit was critical not only for our marriage but for the welfare of any children we would bring into the world.
Fast forward several years, and when my wife was on maternity leave after having our first son, we started putting more thought into our priorities. It became clear in just a few weeks that being present to raise and nurture our son was worthy of any sacrifice. My wife selflessly quit her job and has committed to staying home and raising our growing family of two sons. I wish I could be home more, but knowing my wife is sharing our sons' laughter, learning and daily adventure reassures me that we're making the right choices.
Not many a day goes by that I don't at least briefly reflect on how grateful I am for my wife's commitment to raising our boys. I owe her so much - even as I write this, I realize MORE thanks are certainly due. Maybe bringing home flowers tonight would be a good start! Thank you, Dr. Laura, for advocating for children and guiding young families like mine with valuable principles. I'm grateful to be one of the millions of families you've impacted so positively.
Jeff
Remember, all of you can send me "
letters
" too - by email! Just sign into (or sign up for) the Dr. Laura Family - it's free - and tell us of your experiences.
Posted by Staff at 10:58 AM