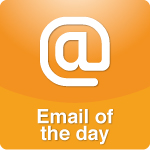 October 19, 2016UNtraditional Family Traditions
Dear Dr. Laura:
I love the idea of establishing unique family traditions. In OUR family, we're big on celebrating "
half-birthdays
."
We don't give gifts for a half birthday, but the special person gets to pick what the family eats for dinner, we create a celebratory dessert, and he or she chooses a family activity for us to do together. In the past, my daughter has loved to have us all light sparklers that we've saved from Independence Day celebrations. We've also taken a night drive with the top down (singing at the top of our lungs), and we've put a Lego set together (the choice of our son).
We love our UNtraditional family traditions!
Jackie
Posted by Staff at 10:59 AM