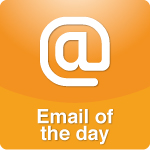 December 5, 2019Little Things Add Up To Big Rewards

My husband and I were married over 19 years ago, and we have two teenagers. We've stayed connected by the "little things." I asked my husband about a year after we got married when he knew I was the right person for him. His answer really shocked me. He said it was when I put his straw in his glass on our second date. He knew from that little gesture what kind of a person I was. While I was a bit surprised, I completely understood what he meant.


Since then, when we eat out and straws are left on the table for us to put in our drinks, I still put his straw in his glass. The little things we do for each other every day that show we still care about each other are what I believe makes our marriage happy. He is not only the husband of my dreams, but also the most involved and caring father I've ever seen If our boys turn out anything like their father, they'll become men with character and will make fine husbands and fathers one day.
Posted by Staff at 2:01 AM