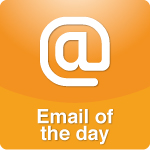 August 9, 2013Physically Challenging Myself Removed the Dark Cloud
Dear Dr. Laura,
I've been listening to you for at least 20 years thanks to my Dad. Over the years you have shared your physical and creative challenges. These past ten years I have taken on my own challenges such as completing my Bachelor's degree, and getting a second degree that enabled me to work in a field that is very satisfying, rewarding, and has purpose.
I challenged myself physically running several marathons, including Boston, twice. After a running career of over 30 years, the passion was gone and I hung up my running shoes. I continue to power walk as I have multiple sclerosis, so it's important for me to do some form of daily activity.
It's been a rough year, as I lost both my parents. A few weeks ago I heard you mention that you had done cross-fit training so I started investigating. I found a small fitness studio and I started spinning and going to boot camp classes. Within two days I felt like the dark cloud above me was gone and I didn't even realize it was there. I now have a zest for life and a pep in my step – corny, but true. The weird thing is I didn't realize how down I was. I still miss my parents and I still cry - just not every day.
Challenging yourself physically by sucking wind is the best!
Thanks again Dr. Laura. May God bless you and give you whatever you need to keep up the good work.
With affection and respect,
Kathy
Posted by Staff at 10:43 AM