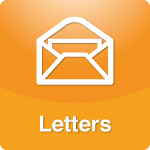 June 22, 2012Why Customer Service is Poor
Ahhh yes customer service! The lack of customer service is twofold. First, businesses have grown cold only looking at the bottom dollar so they automate or hire "cute young kids" to deal with issues. They get paid bottom dollar and we get bottom of the barrel service at best! Second, recently I worked in marketing/customer service and I was told by my boss he could not teach what I have. That puzzled me. So he explained he could not teach integrity, compassion and a concern for others. Well, yippy kai yea, and whoop whoop! I was doing a great job. Yup, and it was only a temp job. He hired me for the second time because he needed a "boost" in his business!? I believe he wouldn't need that boost if he had customer service. People would be waiting in line for his services. We live in a selfish world and that is why we don't get great customer service.
I learned very early from my father what he expected and saw how "picky" he was and that coupled with a deep concern for humanity makes me who I am and why I have outstanding customer service skills.
I hope all this makes sense. In a nutshell, no compassion, no customer service skills. If you're selfish, no customer service skills. After all don't we hear, "How can I help you?"
Great topic, Dr Laura. Take care and keep on keeping on!!!
E.
Posted by Staff at 11:31 AM