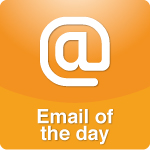 October 23, 2019Keeping Your Marriage Thriving
My husband and I have run a family business together since 1990, and our six sons have joined us over time. I have some tips on not letting a family business interfere with your marriage:
Make every night date night.

My husband and I go on a "formal" date pretty much every Friday night, and we've done it for the past seventeen years. We spend that time dreaming, discussing and planning over a glass of wine. However, I don't save up everything for date night - I do small things, like making him breakfast, tucking sexy notes into his jacket or briefcase even though we are with each other during the day, and just being sweet to him, with occasional "surprises" during the week when he least expects them.



Take vacations.

Now that the kids are adults, we usually try to take a two-week vacation together. And not just a staycation - we actually get away!



Have only one leader.

Someone has to make the final decision on things. We always discuss first, and then my husband has the final word. I trust him and we accept the outcome, good or bad. We have had good times and bad, but each time we've grown even closer.
That's how we keep our business AND our marriage thriving!

Beth
Remember that you can either read "
The Proper Care and Feeding of Husbands
," or you can take my video course based on the book. To find out more about the course, go to marriage101.com.
Posted by Staff at 10:59 AM