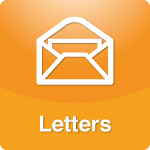 August 23, 2017Growing Up Fast
I believe my biggest "character builder" as a kid, teenager, and as young adult was my mother, and somehow my brothers. My father passed away when I was 8 years old. There were 11 children and by that time only 2 were married. My mother had to work as hard as she could to raise a big group of kids and teenagers. We all had to help out in the house. I remember I could not reach the place she used to wash clothes by hand, so she got the idea for me to stand on a paint bucket while I did my laundry. She went to other towns far away to sell clothes.
If people did not have money to spend, she would trade, like a pair of pants for a chicken, or for coffee beans, beans, corn, etc. I would come on those trips to help her out. My brothers' thought they could ask for anything at any time, but were they wrong! They were used to demanding things, but not with me. If they wanted something from me or from my mother, they had to ask nicely. To stand up to my brothers and teach them respect was not an easy thing to do for many people, but it was easy for me. I used to live in the City of Guatemala in Central America. I learned how to raise farm animals in the city, how to sell and buy things, be responsible, and be a team player.
My mother was a hard working woman who always did the impossible by raising all of us.

Thank you for your time Dr. Laura.

Mrs. Aguilar
Posted by Staff at 10:58 AM