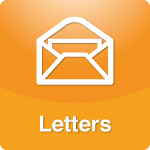 October 7, 2011100 Ways You Can Love Your Husband His Way
I thought you'd be interested in this.
I printed out this list 100 Ways You Can Love Your Husband His Way for my fiance and asked him to highlight his favorite things for me to do and to highlight the ones I could use improvement on. I assured him I would not be angry.
That evening when I brought the list over to his house, he asked "Where's the list for me?" because he read the link to 100 Ways to Love Your Wife. I was so happy he asked because I had already printed it out and highlighted the most important things to me. I wanted him to know what was important to me also, but I didn't want to give him the impression I didn't think he was a good man, because he is AMAZING - and he even proved that by asking for the ways to love your wife list.
I also read quite a bit of the comments beneath this list and some of it was heartwarming and some of it was just down right sad. I really feel sorry for men.
Sincerely,
Robyn
Posted by Staff at 2:14 PM