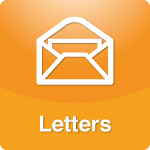 September 3, 2013First Day of School Memories
I can fondly remember my first day of kindergarten. Ms. Ford was my teacher and she was kind, funny, loving. She also made us feel she was trustworthy. I still keep in touch with my first grade teacher, Ms. Beverly, whom I lovingly call my aunt. I would spend nights with Ms. Beverly and her family during the school year. She knew my family and even 35+ years later, I remember my grade school years as some of the happiest 'It's okay to be a child,' years.
Fast forward to 3 years ago when my daughter was dropped off to kindergarten when I cried. I was nervous, excited, and scared with all kinds of thoughts going through my head. She was fine. Her teacher was caring and creative and my daughter has been enjoying school ever since. I see myself in her as each year goes by and she still runs to her former teachers to give them hugs. I pray she will have fond memories, too.
Evette
Posted by Staff at 10:50 AM