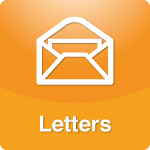 June 22, 2012The Importance of C.S.
As a person who has been in customer service my entire working life, I have honed the trade. I excel in customer service relations, so when I see employees and their bad attitudes, it rubs me raw.
Recently I had to close the doors of my vitamin store due to many things including the poor economy and Internet competition driving down the cost. It was a specialty store that had superb knowledge and excellent customer service. So when we were forced to close, I needed to find another store to send my customers. I grew to love them and felt as close to them as my family. I discovered a small franchise, met with the owner and decided I liked them enough to send my customers there. Because quite a few customers have stayed in touch with me, I recently got a call from one stating his displeasure with the service he received at this new store. I got on the phone to the owner and explained to him how important it is for his manager to understand that every customer is worth something, whether it is business or just simply starting a relationship with a human being, it's all equally important.
So, I guess my point is that it is unacceptable to be receiving poor treatment and you just can't let it slide. You must get the name of the employee, and then call the supervisor. So many times after I let an employee go, I received complaints about them and it just made me wonder why they didn't let me know sooner.
As far as automated, I just find it best to press 0 for the operator.
Juiette
Posted by Staff at 11:34 AM