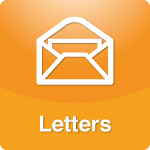 May 1, 2013Choosing Poorly
When I got together with my ex-husband, I made a poor choice. I had never had a relationship and I didn't realize how poorly equipped I was. When I finally decided to own up to my mistake and get out of the abuse, I remembered how my mom had listened to you all through my childhood. I realized what you would tell me to do. I took my two little girls and I moved home.
My parents are stable, and have been married for 36 years. They also know how to balance me out with the Asperger's (having more than one child with it) and this helps me be a better mom.
I also realized you would tell me not to date until the kids are up and out. I extended that to never, since if I were capable of a healthy relationship then I would not have elected to be in such an unhealthy one. The advice I heard you give all those years gave me a path to make what I had created a little better, though clearly it can't be fixed. I can not reengage with him on any level. I have to focus on what I can change or control and try to be a good mother going forward.
Thank you for your advice.
Rachel
Posted by Staff at 11:10 AM