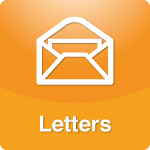 April 2, 2013Staying Strong in Character
I wanted to share a quick "praise report" about my 17-year-old daughter, who is a stronger young woman than I ever was! She stands up for herself and her beliefs, against the crowd. She has been bullied and disliked because of it, but she remains strong. At a high school Sadie Hawkins Dance recently, a group of kids were chanting names of the girls and telling them to kiss their dates. My daughter and her date, were not a couple, they were just friends. When she would not kiss her date, they called out other girls names, but came back to her. She told me she was the only girl who did not kiss her date under the pressure of the group. She was not the only one who took a "friend" to the dance, but all the other girls couldn't say, "No." She said she felt bad for the boy she was with, because she didn't want him to feel bad he was the only one who didn't get a kiss from his date, but that didn't cause her to falter in her stand of protecting herself and staying strong in her character.
I did not allow her to date until she was 16 and have encouraged her not to have a boyfriend. I've told her to wait to date seriously until she is ready to get married. I have listened to your wisdom and bestowed it upon her. Even though she is "allowed" to date, she doesn't. She has chosen to listen! I dated way too young and made a lot of poor choices that have affected me throughout my lifetime. I am fighting for her to not make the same mistakes. It has not been easy, and she has "hated" me throughout the process, but it is all paying off! I am one proud mom!
Shannon
Posted by Staff at 10:40 AM