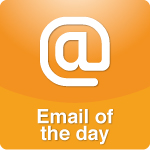 March 5, 2013Losing My Dad
Dr. Laura,

I was a lucky adult and had my dad for 49 years before he succumbed to cancer. He was a robust rancher, a good dad to his daughters, a great husband of 51 years to my mom, and a great community citizen.
He endured radiation so that he could say goodbye to his entire family. One day when I was there, he sat down with me and started to cry. I had never seen him cry, so I held his hand and asked him what he wanted to say. His comment was, "I'm accepting I have to die, but I don't want to. I'm not ready to leave you yet." We both had a cry and then he wiped his eyes, said "Enough of that," and went back into the front room. He grabbed my mom, hugged her and said, "I've been pretty lucky to have you. You've been a great gal."
A week after the radiation was finished; he lost his voice and his body. The beauty was he never was in pain and for that we were thankful. During my last visit with him in the hospital, I kissed him on the forehead, told him that if I could change places with him I would, and that this wouldn't be so hard if he had been a jerk of a Dad! I laughed and he could only smile. His last whispered words the next day were to my mom and those will stay between them. I would have said nothing differently, and his saying that he wasn't ready to leave meant even more than "I love you".

God go with him and all farmers and ranchers.

Donna
Posted by Staff at 10:48 AM