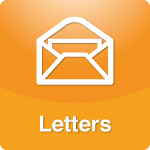 July 19, 2019Thank You From the Bottom of My Heart

Dear Dr. Laura,

Thank you for your strong, positive conversation with my husband. You said everything I was hoping you might say regarding his sadness and how he needed to find the purpose and joy in his life again.

After your call, we had a good conversation about the changes we will make to allow him to open this next chapter of his life. For the first time in a long time, he seems relieved.

I want to thank you from the bottom of my heart. You are an amazing woman and speaking with you has helped more than you may know. Take good care of yourself --- we need you and love you.

Love,

Jen



Has calling the show helped you? Send us an email and share your experience by signing up for the FREE Dr. Laura Family and send an email here.
Posted by Staff at 10:58 AM