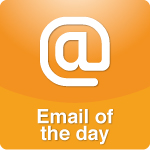 February 12, 2013Forever Love at America's VA Medical Centers
Dr. Laura,
Recently you asked, "How many women today could have survived a trip out West in a covered wagon, set up a homestead, and raise their kids?" This struck a chord with me. Can you see a Kardashian doing that? I laughed imagining it, and then thought that maybe 1 woman in 1000 today could do something like that.
I am a medical device representative who calls on VA Medical Centers as part of my job. The most faithful, true, tough, loving women I see, regularly, are at the VAs. They are with their husbands, clearly together for decades, having known each other in better times -- young love in the 1940s, 50s, 60s, or 70s.
These women have stood by their men, no matter what, for better or worse, through thick and thin, for richer or poorer, through it all. They've seen the best of times and maybe the worst. I admire the hell out of them. They remind me of my grandmothers, the delicate "true grit" ladies who just "got it done," did whatever was needed, and smiled too. They are becoming more rare, and it's a shame we are losing these role models.
Just wanted to share another type of strength and "forever love."
My best,
Kelly
Posted by Staff at 10:49 AM