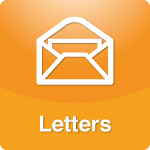 January 14, 2013Experiencing the Police in Action
Recently, I took a Citizen's Police Academy class with other citizens of the city I reside in. During the course, I was blessed to be able to see first hand what it is that the police really do and found myself humbled. Sarcastically speaking, I realized that they really do more than harass kids in trucks and mustangs, hang out eating at the local donut shop all day or find ways to ticket people for seemingly minor issues (I'm just joking here, but you get the gist).
I discovered the job these guys have is really serious and one this mom has been humbled by and grown to appreciate to the point of becoming part of trying to become part of the solution and to encourage others to think about their behavior and to follow suit to become part of the solution. Going on a ride-along (and this is on a night where literally NOTHING happened) showed me just some of the tough things they have to see and do following poor choices people have made. How they are able to emotionally separate themselves from some of the things they experience is nothing short of miraculous and commands respect. It definitely got this gal's attention and I thank them now, contribute and promote rather than criticize, judge and rag. They have a tough job and one that needs to be recognized.
Danielle
Posted by Staff at 4:17 PM