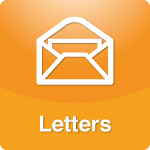 February 1, 2013Big Things Come in Small Packages
Dr. Laura,
I would like to comment on your video titled,
"My Son Doesn't Have Friends."
We have 2 boys, ages 9 and 6, and just started homeschooling this month due mostly to social problems in school. I guess you could say our 9 year old is like the boy referenced in your video except our son
does
want to have friends. Some parents try to create their child's life instead of letting it happen naturally. As a parent sometimes you need to let the child lead you. Just because he is a child doesn't mean the parent can't learn from him.
When my oldest boy was in kindergarten, one day out of the blue he asked me, "Mom, who is God and why don't we go to church?" Hmm… Now that's a hard question to answer. My neighbor invited us to attend their church. To my surprise he feels "at home" in church. It seems to be his natural environment. We have been attending church for almost 3 years now and I have realized he is my angel sent from God. I hated church growing up and so did my husband so we never made religion a priority as a family. These past 3 years have changed my life. I have more patience, compassion for others; I'm more loving to my family, and feel peace. I never would have felt this way if it weren't for the curiosity of my then 6-year-old son. God knew I needed Him and he gave me a son who would guide me. Big things do come in small packages!
Bless you and the work you do!
Tara
Posted by Staff at 4:02 PM