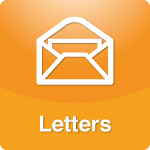 September 26, 2017You Truly Care
Dear Dr. Laura,
I listen to your podcast just about every day while working as an accountant. I just heard you read a letter from a woman who had a high-powered corporate job and gave it up to be a stay at home mom.
I love hearing the stories about how your advice works. It's sad to see, everywhere we look nowadays, print, media, the neighbor next door, people are so lost. Thank you for being there. I love your advice and sense of humor. You truly care about helping people and the ones that REALLY listen to you.
Posted by Staff at 10:58 AM