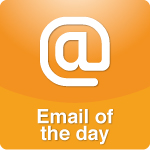 February 8, 2016Teaching Us To 'Feed' Our Marriage
My husband asked me what I wanted for Valentine's Day, and I told him I wanted the same gift he gave me last year, which was a very sexy piece of lingerie. I asked him to pick out something HE would like. After eagerly agreeing to that idea, he asked about what we should do for dinner that night.
I had just heard you talking that day about
Operation Family Fund
, and I heard you choke back tears when you read a letter from one of the veterans seeking help. I told my husband that we could go out to dinner and spend $300 or donate it to help all the men and women who help us. He looked at me, smiled, and gave me a big hug, saying "This is just one of the reasons I love you!"
So, we'll still go out to dinner, but a more reasonably-priced one, and we'll still have a great time, but we'll feel better knowing we're helping one military family even just a little bit.
Thanks for teaching us daily how to "feed" our marriages and teach our children!
Regina
Posted by Staff at 10:59 AM