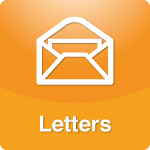 May 24, 2012Our Engagement Has Become a Family Tradition
We were at Biola University in La Mirada, CA. We were and always have been the 'what you see is what you get' type of people and because we'd been friends prior to dating we pretty much had no surprises after tying the knot. We are now going on 29 of the most wonderful years of married life with 3 kids all in their 20s: daughter - married; son - probably will be engaged in the next few months; and a single daughter. We've had external type life problems but our 'internal' married life has been more than I could've asked for.
Our engagement story:
A couple months prior to getting engaged my now husband called my dad (he was president of a savings and loan in Seattle back then) at work. They'd never met, although Mom had met him. He asked my dad if he could marry me and Dad asked the usual questions.
Sometime after, my now husband and I were driving and he pulled over to some shrubs that were growing along the road saying he'd 'seen' something. What he'd 'seen' was a single rose and a poem he'd written that basically said 'the next time you receive a single rose will be the day I propose'.
A couple months later, he was playing in a flag football game on a Friday night. I was there cheering him on and during a time out, he started running toward me. Before I realized what was going on, he handed me a single rose! His dad happened to be here from the east coast and we'd been planning on going to his grandparents' home in Long Beach to see his dad. Game ended… He cleaned up… We started driving to Long Beach… And there's still no proposal from him. We stopped off in Long Beach at Naples - there're nice multi-million dollar homes all in and around the water like the real Naples in Italy. We walked…and walked…while he purposely made me impatient - until we found this corner spot. He got down on one knee and proposed. We headed over to the family gathering and it was a wonderful night!
From then on, since our kids were very little, we've gone to see the lights in Naples at Christmas and we stop at the same spot and painstakingly tell that story to them EVERY year...We'll bring friends, we'll bring their dates, we'll bring whoever, but we always stop and tell our story! The kids eat it up even though over the years we've had a few 'roll your eye' moments. BUT I will say when we bring newbies with us now, the kids have already told them of this tradition!
Shawn
Posted by Staff at 4:05 PM