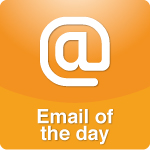 April 27, 2012Special Birthday Meal Requests
Hi Dr. Laura,
We began a birthday tradition many years ago with our children. We asked them what they wanted for dinner on their birthdays. Each has never wavered from an original favorite choice. Even though today they are 30, 28, 20 and 18 respectively we still continue the tradition even if they are not home to enjoy it with us.
We lost our son due to a tragic accident at sixteen on April 10th, 1999; he would be 28 now. We still enjoy his birthday request -- tuna noodle casserole -- every April 6th. That particular day and meal sure gives us a special time to think about the many memories Mike left for us.
We are so glad we continue with the "pick your meal" birthday celebrations, it really gives that special birthday even more meaning.
Scott (30+ yr husband)
Posted by Staff at 3:22 PM