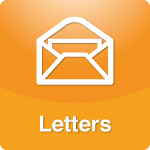 June 13, 2012Gender-Opposite Friends
Dear Dr. Laura,
My best friend of 25 years -- since college -- is a guy. He probably remembers the names of more skeletons in my closet than I do.
In a parallel universe, my best friend and I are probably married with a dozen kids. In this one, we had common interests, a shared sense of humor...but no physical chemistry. He's like the brother I never had. He's a never-married adoptive dad three times over. He adopted two boys at age 10, raised them to adulthood, and decided he had more to offer, so he started all over again with a 13 year old. He skipped diapers and went straight to rollerblades -- theirs is a rollicking house full of dudes who are family by choice.
My husband of nearly a decade is a secure, confident guy who isn't threatened in the least by our sibling-like relationship, and didn't think it was at all strange I had a guy standing where most brides have a maid of honor. My best friend lives several states away, and sometimes when he's in our area, my husband joins us when we catch up over lunch or dinner. If my husband's schedule doesn't permit, he tells me to have fun and say, "Hi." My husband likes my best friend, but I met my husband many years after college, so the two of them never had the chance to get to know each other well.
Several months ago my best friend and I spent the day with his youngest son -- whom I hadn't yet met -- in our old college town. My husband elected to pursue his own hobbies that day, and wished us a good time.
My buddy and I would never have made a go of it as a couple, but I wouldn't have lasted a week with an insecure husband who felt jealous of my relationship with him. I'm blessed to have both of them in my life...
Keep up the good fight,
M.
Posted by Staff at 3:12 PM