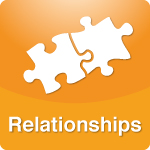 February 22, 20176 Ways to Handle Wedding Stress

by Annie Leedom
www.parentingbookmark.com

The "Big Day" is almost here. You aren't sleeping or maintaining focus at work. If you are irritable and grouchy with everyone, including your fiancé, it's time to get a grip and get back into control of yourself before the best day of your life turns into the worst day ever. You want to look and feel your best on your wedding day in order to enjoy it. Here are six ideas to make sure you are a beauty and not a beast on that big day.
Hire a wedding planner. They can alleviate doubts, answer questions, and avoid potential pitfalls that occur when inexperienced couples attempt to negotiate with vendors, but without wedding industry knowledge. The event coordinator will handle the details, coordinate the wedding ceremony and reception, and assure they run smoothly so you won't have to worry. When you plan your wedding destination at highly acclaimed destinations like The Portola Hotel & Spa, you will have a multitude of resources to help you and you won't be overwhelmed.


Start an exercise program. This also helps to relieve stress and will aid you in getting a good night's sleep. Or, consider long walks. If you have a dog, you and your pet will both benefit from a brisk daily stroll in the neighborhood or in a park. Exercise is good for the complexion, as well as the figure and your spirit.


Enjoy lunch and a spa day. Pamper yourself with a facial, massage, pedicure-the works!


Plan something fun. You have appointments and meetings you have to keep, but don't forget life's small pleasures. Have lunch with your fiancé and make a point of talking about something other than the wedding. Go window-shopping. Enjoy a movie with friends.


Reflect in private. Relieve stress on the morning of the wedding by setting aside some time to sit quietly by yourself, away from the chaos that is inherent in the morning's wedding preparations. Visualize your day. Have a cup of coffee or tea. Eat a good, healthy breakfast. Then, just think about your whole day and how it will unfold. This visualization will help relax you.


Relax. Practice relaxation and breathing techniques in the weeks before the wedding. If you feel yourself becoming anxious during the wedding day, breathe deeply, fully inhaling and exhaling, to calm yourself.
Remember what your special day is really all about. You're marrying the person you love, the person with whom you want to spend the rest of your life. Keeping that in mind often helps give brides perspective on little things that might not be perfect or which are beyond her power to change.
Annie Leedom is the Founder of Parentingbookmark.com and contributes frequently to national online publications for The Portola Hotel & Spa and other family and health related topics. She is a proud mother of two adult daughters and lives in California. Permission granted for use on DrLaura.com.
Posted by Staff at 6:47 PM