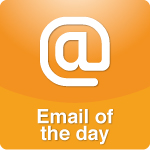 August 3, 2016A Reminder to All Moms
Dr.Laura:
When my now 15-year-old daughter was born, I stayed home with her for one year, then went back to work two days a week. Even though the home daycare I chose for her was a warm, loving environment, I still hated leaving her and my other child (who was three years old) each time. Two years and one more baby later, my husband took a job in another country where I was not allowed to work, so I threw myself into being a full-time mom and began listening to you for the first time.
When we returned to the states, I continued to stay home and raise our family. I homeschooled our son for most of his first-grade year, when the public school he attended went through six first-grade teachers in one year. When I was offered a contract position by my former employer, my conditions were a maximum of 20 hours a week, always from home (and no need to be in the office). They agreed.
Fast forward to now, and just the other day, my 15-year-old daughter thanked me for staying home with them. She told me that the many kids in her high school who bewilder and annoy her with their immature and irresponsible behavior were daycare kids and had no stay-at-home moms to take care of them in the earlier years.
Thanks Dr. Laura for changing my perspective many years ago so I knew staying home was absolutely the right decision for our family. Thanks, too, for reminding all of us mothers how important we are in raising our children to be responsible adults.
Rhiannon
Posted by Staff at 10:59 AM