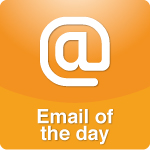 April 21, 2017My Contribution Is Being My Kid's Mom
Dr. Laura:
I was raised primarily by my mom, who worked three jobs to support three kids. She never put us in day care, and did her best to provide for us. She was an avid Dr. Laura listener, and because of her and you, I am a stay-at-home mom to my own three kids.
The job I left was a big one, and women didn't usually leave, even to raise their own kids. So when I left, no one I worked with could understand why. But I couldn't understand how some of these women left their kids 5 days a week, 8 hours a day, not including the potential commute or overtime, holidays, nights and weekends we often had to work. As a stay-at-home mom, there are many hard and challenging days, and sometimes I wish I could have an hour commute just for some quiet time in the car!
I always try to keep in mind that they are only this little for a short time. I know that my contribution to the world is being my kids' mom, doing my best to raise good people. I may not get paid, and I may look run-down most days (I even started getting wrinkles in my 30s!), but I wouldn't have it any other way, because not one person on the planet loves my kids like my husband and I do. He and I are a team, and without him, none of this would have been possible. Thank you for always advocating on behalf of kids. You're the reason I'm living this incredible, adventurous, joyous life to its fullest.
Stacey
Posted by Staff at 10:59 AM