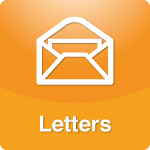 March 11, 2013Being Frugal
I'm a stay-at-home mom to 2 boys and a new baby on the way! It's so hard financially, but totally worth it! To help out financially, I started making meal plans, my own laundry detergent, baby wipes, baby food and also cloth diapers! And wouldn't you know it, I fell in love with being a do-it-yourselfer! I even have made some of my own maternity clothes! Since we only have one car, I take my boys on long walks over a big hill to go to the park and play with other children. And I can't tell you how happy my 3 1/2-year-old is that MOMMY is going to school him!
It really is worth every hardship, and the best part is they have no clue that we are so broke! I actually think it's adorable when we go to the thrift store and my oldest is allowed to pick out a toy and his first question is, "Mommy, is this too much money?" I grew up this way too and it certainly taught me a few good lessons!
I was sent this link and thought you'd be interested in what the author had to say about frugality and living within your means:
Minimalist Mom: New Trend or Old News?
Thank you for all you do!
Dusti
TheLipkinLife.com
P.S. We always listened to you growing up and I would dream of the day when I could say "I am my kids' mom". It never was a question for me about staying home!
Posted by Staff at 11:15 AM