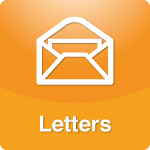 October 24, 2011He Was Right - I Wasn't Being His Girlfriend
My husband and I lived together for 6 years before we got married. This was my fault; he regularly proposed to me, but I felt the "choice" of being together was better than being "stuck" with a binding contract. But then, I started feeling strange calling him my boyfriend at our son's school functions, so I told him we were going to get married (yes, I said "told").
The first couple of years of marriage were very tough, and I blamed all of our troubles on him. I would not listen to anything he was saying about me neglecting him and so on. So, to prove myself right and show him all of the ways he had to change, I bought The Proper Care and Feeding of Marriage audio disks. Too impatient, I began to listen to them myself so I could point out his faults while we listened together. The very first day I cried when I realized how he had been right all along! I wasn't being his girlfriend, yet I expected him to treat me as such! Most of what I was holding against him were the manly things that made me love him-DUH!
In a nutshell, for the past year I can say I am my husband's girlfriend; his friends are envious we are so close and in love even though we have been together for 12 years (new people we meet think we are newlyweds). Additionally, I now how have a whole new view on marriage, and premarital counseling!
Thanks Dr. Laura!!
R.
Posted by Staff at 1:55 AM