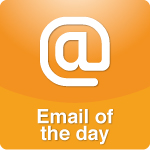 July 26, 2012What Mothers Just Know
I decided to share my story because I think it illustrates just how connected mothers can truly be to their children. I was 27 years old from California and living with my husband in China. It was New Year's Day. I had been up until the wee hours ringing in the new year with my colleagues and friends and was expecting to hear Happy New Year's tidings when I answered my mother's phone call. But no, that was not what happened.
I picked up the phone and my mother started going off on a rampage about how hurt she was. (Such phone calls were nothing new to me). Rolling my eyes and puffing back into the receiver, I asked my mother what I had done this time. "I have that feeling and I just know that you are pregnant and you haven't even shared the news with me and I am HURT that you would keep such a secret from your own mother," cried my mom over the line from 6 thousand miles away. Now, my mother has accused me of a LOT of ridiculous things over the years, but this time she had gone way too far. Why couldn't she be like other mothers? Why couldn't she just call and wish me a Happy New Year? I was not about to give her the satisfaction of being right for one moment. I had taken the call one too many times and I wasn't going to let her play her "pity party" out at my expense. I hung up the phone after telling her she was nuts and, "Happy New Year to you, too." Click.
The next moment I was slogging my way from my apartment to the nearest drug store through an icy, winter storm to find a pregnancy test so I could mail it to my mother as proof that she was crazy and to teach her a lesson about wrongly pointing the finger at me once and for all. As one might surmise, vindication was going to play hard to get, for somehow, ALL of the three Chinese at-home pregnancy tests that I purchased that day were duds! One after another showed two distinct pink lines which obviously meant that they were cheap and not working properly! I had no choice but to go back out into the cold and hail a taxi that could take me to the international market that carried feminine products from America.
Hours later, leaning against the bathroom sink with my head hanging low, a little "plus" sign smiled up at me from the Clear Blue Easy window. It was then, in my moment of utter defeat that I understood and accepted that I was going to be a parent. And looking back on it, I now accept that I too will likely go completely bonkers if and when my daughters grow up and move a half a world away from me. I hope with all my heart that when that time comes I will be like my mother and get that feeling when I just know...
Tazsa
Posted by Staff at 2:52 PM