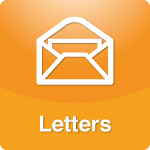 June 23, 2016MY Phone Rules

I have to laugh and nod my head at your rules for giving kids cell phones. Here are my house rules for giving a child a phone.


Rule #1 "

When you can afford one"
Rule #2

"Phone only, NOTHING else"

You stated if there was a serious illness, maybe then. I was diagnosed Type 1 diabetic in 1960 at age 5. As I recall I got my first cell phone in the late '90's and I survived just fine!

Take care!

Paul




What are your rules? Tell us, by signing up for the FREE Dr. Laura Family and send an email here.
Posted by Staff at 10:57 AM