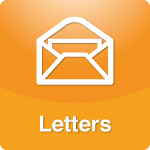 November 2, 2011Hiding 'Wood' Cracked Me Up!
I was sitting with my married adult son and a couple of his friends having this same discussion and like you, at first, I did not know what they were talking about. When I learned what they were talking about, I simply said this is why I wear long pants, socks and shoes instead of shorts and sandals. They stared at me and I said, "I tuck mine into my socks." The laughter among the men was exhaustive. You can add that one to the list.
I love your show. I am married to my high school sweetheart, am a father of three, and a grandfather of seven. We are a fortunate family, but listening to you over many years has made me a better husband, father and grandfather. An example: you have helped me to know and consistently stand firmly upon a clear definition of terminology.
Finally, and unfortunately, I think you are correct about the institution of marriage struggling; we can hope it will rebound. I know of nothing else more important. My perspective is this: those who earnestly and selflessly pray together will stay together.
Sincerely,

Lonnie
Posted by Staff at 3:11 PM