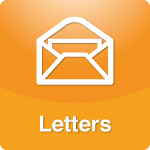 October 26, 2011No Veteran Should Die Alone
Last May, my sister and I answered an ad for volunteers to train for hospice work at the VA near our home in AZ (we had experienced the wonderful work of hospice in our mother's last weeks). After this training, I have been on the hospice ward, helping veterans of all ages, as they make their transition from this life; many just want to hold your hand, some want to talk of their lives, be read to, play cards, etc. Whatever they need, we volunteers help by being there, for them and their families...
Unfortunately, most donations to the VA do NOT go to help this side of things. I wanted to remind your good listeners/members that, with Veteran's Day coming up, should they wish to support the excellent work of the VA Hospice, to make donations by check CLEARLY spelled out VA HOSPICE.
God bless all who serve and have served.
Anne
Posted by Staff at 12:00 PM