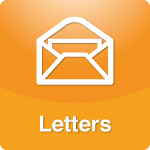 October 28, 2019Making Marriage Great

Dear Dr. Laura,

I married the man that I thought was the man of my dreams. It started 40 years ago, I was only 19. I didn't know a thing about love or marriage, except what I saw between my parents. They were a great example! My mom and dad taught me to fight for what I care about and to never give up.

I didn't and neither did my husband. My husband was diagnosed manic-depressive back in 1982. There were times when he was feeling better. And there were times when he would quit taking his medication too. He now takes his medication exactly as he should. What a ride! Thankfully, he never treated me badly and he always held a good job; so that I could stay home with our two children.

There were days when we didn't like each other, but we got over it. We went through some really rough times. We've always loved each other - and when the really hard times hit, we decided that we really did like each other enough to fight to make our marriage a great one.

This is not the marriage or the man of my dreams - it's a whole lot better! Going to celebrate in Hawaii next month! It is a huge deal that my husband is doing this for me because he hates to fly. I will always be my husband's girlfriend and my kid's mom!

Thank you for your guidance over the years.



Why are you happy that you married your spouse? Send us an email and tell us why, by signing up for the FREE Dr. Laura Family and send an email here.
Posted by Staff at 10:58 AM