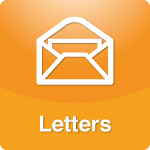 May 9, 2013Handling In-Law Problems
I don't believe daughter-in-law/mother-in-law would be a problem if the spouse dealt with their own parents and resolved any issues so that the other person never had to do it. That would resolve any conflicts.
My married daughter and her husband made a pact when they married that any issues which occurred between an in-law and one of the spouses would be completely handled by the child of that parent. Parents are used to working with their own child and have years of doing that. In our experience with this, it works out perfectly.
The problem occurs when there's already poor communication and/or conflict resolution between a parent/child exists before the marriage. That child isn't interested in adding more issues to the already troubled arena so the in-law is left to resolve new issues themselves. That explains my issues with my in-laws. My husband does not want to deal with his own issues with his parents much less mine so the relationship is pretty rocky and stays that way. My way of "dealing" with my in-laws is to simply avoid them as much as possible and when I am around them paste a fake smile on my face and interact as little as possible. Oh yes, and have a good bottle of wine handy!
T.
Posted by Staff at 10:55 AM