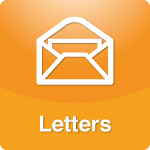 August 11, 2017The Value Of Stay At Home Mothers

Hello Dr. Laura,

I am a massive fan of your philosophies and have asked for your advice on more than one occasion. Thank you for your straight forward approach and your dedication to coaching all of us on maintaining our moral values and obligations.

I was just browsing through the help wanted ads online and came upon this ad placed by a new mother asking to employ someone to care for her 2-month-old infant. I gasped and my heart is breaking for the infant. I'm sorry to say, I just wanted to reach through the computer, grab and shake sense into her!! I am oh so familiar with all of the important things children are deprived of when their mothers are focused on everything else BUT their child's needs.


Care For Newborn St. Louis, MO
Hi!, I am looking for care for my 2-month-old. I will be going back to work soon and need someone available as early as 5 a.m. and late as 2 a.m. Someone with a vehicle and a place or someone who doesn't mind sitting at my place would be great. I also have an 11-year-old who won't need to be watched. Please be 100% reliable! Please be sweet, kind, loving and nurturing. Someone who can provide my baby with undivided attention would be ideal. My daughter is bottle fed breast milk so please be familiar.
Please continue to share the message that the best care, love and attention and nurturing must always be provided by a child's mother! The only one who can provide what she is asking for is HER!!!
Thank you!
Posted by Staff at 10:57 AM