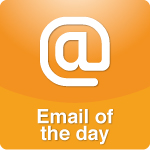 June 25, 2018The Center For The Unloved
Dear Dr. Laura:
My son was born in 1981 at a time when daycare was really coming into its own, and infant rooms were now available for working moms. I had a wonderful and fulfilling career as a paralegal and I fully intended to go back to work after my maternity leave.
After my son was born, I started to visit these centers with infant rooms with my newborn son in my arms. Although decorated in bright colors and visually appealing, they consisted of cribs with tiny babies lying in the cribs with an attendant or two to care for all of them. I was horrified to think anyone would leave their baby to sit in a crib all day without the loving arms and touch of a mother, and yes, definitely unloved.
I clutched my son tighter and returned home. I immediately called my supervisor to say that I would not be coming back to work. It was a struggle financially, but there was no way in the world I would ever leave the precious child who I nurtured inside my body in one of those centers to be unloved. I so applaud you for all the work you do on behalf of children and the support you extend to stay-at-home moms. I've listened to you for decades and you have always been a guiding light and inspiration to me. Thank you!
Sara
Remember, all of you can send me "
letters
" too - by email! Just sign into (or sign up for) the Dr. Laura Family - it's free - and tell us of your experiences.
Posted by Staff at 10:59 AM