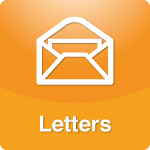 August 14, 2013Giving Me the Balls to be My Kids' Mom
Dr. Laura,
Recently my hubby, me and our 4 kids, ages 17,14,11,8 (3 boys, 1 girl), were on a cross-country trip and we listened to your show as much as possible. During one particular call you made a comment to a caller regarding parents not talking to their kids about inappropriate sexual behavior. You told this caller to remind her child to "keep her hands off a boy's crotch". As I heard this, I shouted out in the car, "In case I haven't said it, keep your hands out of a boy's crotch! And, to you boys, keep your hands out of a girl's crotch!"
Several groans were heard throughout the car as I further explained that as a parent it is my duty to teach all that I can to protect my kids. My oldest child commented with, "We already know about this, Mom!" When I asked him how he already knew about such behavior he responded, "Because you're one of the few parents who has the balls to tell their kids!"
Thanks for giving me the balls to be my kids' mom and for making our car rides...interesting!
Sincerely,
Stephanie
Posted by Staff at 11:00 AM