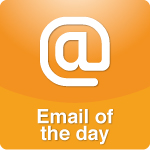 July 10, 2019Family Riches
I have lots of thank yous to pass along:
About 8 years ago, after listening to you for a while, I realized I was being a bad wife - routines and being in a rut had left me neglecting my husband. It took 15 minutes to turn it around one evening, and now I wake up every day thinking "what can I do to make his life worth living?"


As we are Catholics, before marriage we were required to do six months of pre-marital counseling, so we were completely on the same page beforehand, and we've been married for 21 years. Thank you for showing us how important it is to have those discussions BEFORE you walk down the aisle.


Thank you for helping me during a time I had a rough series of health challenges. "You need a plan of action" kept ringing in my head and I stopped smoking and started an exercise plan.


Thank you for reminding me to always expect the best from my children, but to not demand perfection.


Thank you for helping me realize I needed something fulfilling in my life as my kids required less hands-on "mommying" as they got older. I'm heavily involved with an amazing charity that helps the poor.
My family doesn't have a lot of luxuries, but we have home-cooked meals every night and we're all there at dinner to share our day and have lively discussions. I am rich beyond my dreams and often wonder how I deserve all that I have. The little voice inside my head encouraging me and supporting me is you!
Cora
Remember, all of you can send me "letters" too - by email! Just sign into (or sign up for) the Dr. Laura Family - it's free - and tell us of your experiences.
Posted by Staff at 10:59 AM