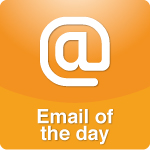 September 17, 2018Proper Care & Feeding of One Another
Dear Dr. Laura:
I turned 45 in June and went for my annual physical. That led to lots of extra tests, and finally to the implantation of a pacemaker. My wonderful, loving, kind wife bent over backward to take care of me during that stressful time, getting me to appointments, picking up meds, preparing meals, and just making sure I was nursed back to good health.
Last week, I received a positive and uplifting report from my cardiologist. That good news made me reflect on all my wife has done for me, and I decided to do a little something to recognize that. I picked up a dozen red and white roses, a bottle of her favorite red wine, and a card, where I wrote a heartfelt, loving message to her.
She called it a beautiful surprise, and that made me feel good. We had a wonderful weekend together as we thought about the last three months, our life together, and our love for one another. I travel for work and leave cute notes on her pillow when I leave the house only to find notes in MY suitcase from her when I get to my hotel. We hold hands in public and when we're home together on the couch. I also take her wedding ring off her finger every week and ask her to marry me again! We are totally responsible for the proper care and feeding of one another, which has led to a wonderful and happy marriage.
Your loyal listener,
Chad
Remember, all of you can send me "
letters
" too - by email! Just sign into (or sign up for) the Dr. Laura Family - it's free - and tell us of your experiences.
Posted by Staff at 10:59 AM