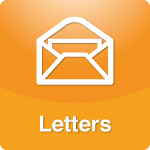 May 12, 2016The Gift That Keeps Giving

Dr. Laura,

This last week I took your advice about helping the vets. For Mothers Day, I donated directly to Operation Family Fund in honor of my mom! My mom is a fine example of charity and love towards others. It just seemed like money well spent, rather than flowers that would die a few days later.

You are literally a constant voice in my head. As I subscribe to the podcast and listen with headphones daily, I want to thank you for cutting through the loud crap of declining morals and values in this world. You remind me how life is a choice. My life is in my control. You also remind me not blame my circumstance on others or past experiences!

You truly are the women's liberating movement that I look towards. Thank you for reminding me to be my husband's sexy girlfriend and my boys' mom!

Thank you, thank you, you buff mama jama!

Much love,

Alyson



What did you get your mom for Mothers Day? Tell us, by signing up for the FREE Dr. Laura Family and send an email here.
Posted by Staff at 10:58 AM