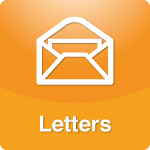 July 29, 2019Focus On The Big Stuff

I found out first hand that there are times when you just need to let things go, in order to concentrate on what is truly important.

Years ago, when I was a nurses aide, it was frequently short staffed. Needless to say, we were getting discouraged. I made a point to try to boost the morale, not only for myself, but for everyone else.

When it was someone's birthday I would baked them a cake. For Valentine's Day, I made Valentine posters for every floor of the building and hung them up for everyone to enjoy. I even helped out the gal in the activities department.

In time I found that I really loved my job and looked forward to coming to work, regardless of the work load.



How do YOU let go, so that you can focus on what is really important? We'd like to know! Sign up for the FREE Dr. Laura Family and send an email here.
Posted by Staff at 10:58 AM