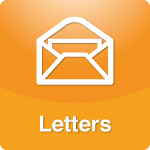 October 14, 2011Raising Children as an Only Parent
As talked about frequently, raising children as an only parent leaves a lot to be desired. Take it from me, a mom of 4. I have been divorced since my youngest was a year old (14 years). It has not been easy. However I made a decision that in the best interest of my children, I would not date or remarry.
I have had to work most of their lives and continue to do so. It is not easy and definitely do not recommend it as a first choice. However, I have devoted all the time when I am not directly working to raising my children to be responsible, moral productive citizens. There were many late long nights of tears and wondering if I was doing a good job as a parent.
My eldest was killed in a car accident one month before entering into the Air Force Academy. I have twin daughters, one of which is in college and soon will graduate. She has had the same boyfriend since her first year of college. They will not live together and will not consider marriage until they have completed graduate school. The other twin has maintained a long term relationship with her lesbian girlfriend and would marry if it were recognized here. My youngest is 15 and excels in an International Baccalaureate Program. None of them have done drugs or drink irresponsibly.
I truly believe that circumstances could have been much worse if I had not devoted my life to parenting and providing for them. I am not writing this to advocate divorce or parenting alone. I would not wish that on any child. But we can learn from mistakes and work hard to do the best we can for our children. They did not ask to be born into a home without two parents. Marrying and step parenting is not the best option. There is not enough time to devote to a new husband, step-parenting and the marriage. It leaves no time to be a parent. I believe this is more harmful than being an only parent. Given the circumstances we can still do the "right thing".
Thank you
Dawn
Posted by Staff at 12:00 AM