September 14, 2011From a Husband's Perspective, It's Simple...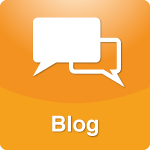 The referenced email is a nice letter:
Our Marriage Needed Feeding
. Thanks for sharing it. "The Proper Care & Feeding of Husbands" is a great book, but it really is not necessary. From a husband's perspective it really is very simple: Listen, and respond. A guy will tell you what he needs if you give him permission.
Most of my marriage I have had things bottled up inside of me which I needed to tell my wife (who HAS read the book) but I knew she would not listen. They are things she doesn't want to hear. Notice I said it is simple, not easy.
I don't really need her to have coffee ready when I wake up. I don't care if she does my laundry - I was already quite willing and able to do it myself before we met. There is a long list of traditional wife duties I do not need from her. I only need two things from her: one is to teach and train our children proper values and habits, and the other is something I really cannot, or should not, be doing for myself (I'll leave it to the reader to understand what I am saying between the lines). My wife is pretty good on thing one, but not even trying on thing two. She talks a good game, but doesn't do anything about it. So I am blessed in at least she is pretty good about caring for our legacy, and I'll just have to deal with the other part.
But don't get too wrapped up in all of the traditional wife stuff YOU think you should be doing for your husband. Just (PLEASE) learn to listen to him. He will let you know what is important to him.
M.
Posted by Staff at 12:00 AM