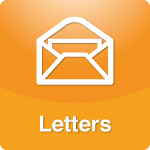 January 20, 2012Highlighting Throughout
Hello Dr. Laura,
My boyfriend recently gave me your book "The Proper Care and Feeding of Husbands" and I was pissed. I immediately flipped through it and ripped it apart, stating it didn't apply to me or us.
The next day I attempted to tell him (in what I thought was a rational manner) something he had done that had upset me and rather than let it fester I wanted to tell him and move on from it. He did not see my point of view on the situation. We argued - did not yell we never do - and I ended up in tears because he didn't want to try anymore and has given me many chances to change my ways. He thought maybe we weren't going to work and he needed time to himself. I was devastated.
I grudgingly picked up your book, and actually read it in one shot. I am a person who likes to highlight to re-read important things again after. Well, I found myself highlighting on every page. I feel like a horrible person for the way I have treated him. I can't wait for him to be off from work again (He works at a camp for 21 days then has 10 days off) so I can try to mend my disastrous ways. But I won't jump on him. I really hope he will be willing to give me one more chance to prove I love him with my being. But if he doesn't, I now know where I went wrong and won't take that road in future relationships.
Thank you.
Sincerely,
R.
Posted by Staff at 2:07 PM