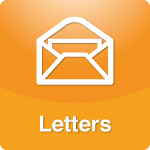 December 15, 2011Lessons for Raising Kids
Dr. Laura,
In the early 1990's, (my then) shack-up honey and I started listening to you. We were raising (my now) husband's, 10 year old daughter. I immediately loved your program and listened everyday. Both of us were so confused in raising a 10 year old. From you we learned:
1) kids don't own anything while they are still in our care.
2) As parents, we have the right to search their room if we believe there is reason for it. 3) When they dispute discipline and consequences, because of their wrong choices, there is no reason for arguing as we are the parents and they are the child.
4) We learned from you, a child needs to feel loved and secure, so we got married to give his daughter – now OUR daughter – security, my commitment to her, and stability.
Dr Laura, I'm thankful for you because she is now a 30 year old mother who embraced true principles and fundamental values we learned from you and your callers problems and dilemmas and our course our faith in God. If only I had heard you when I was raising my son who is now 40 years old.
Thank you for all you contribute to society about values and truth! I now put all I've learned from you in practice with my grandkids!
D.
Posted by Staff at 7:44 AM