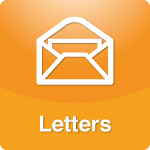 February 21, 2013How I Knew My Husband Was a Keeper
I met my husband on a blind date arranged by one of his close friends who was also a work acquaintance of mine. He was very polite and treated me with the utmost dignity throughout the night. In fact, before my departure home, he went outside, started my car to warm it and proceeded to completely brush the snow off of it as it was February in Ohio. He also followed me all the way back to my apartment. He then made a quick departure with a promise to call for a date the following weekend. He did not pressure me and I feel that he insured my safety without the expectation of being invited inside on the first date.
It will be our 15th anniversary this May and my husband is still my genteel protector and provider. I am able to be a SAHM to my three children as he is a successful business executive. I thank God everyday that such a man still existed in this day and age.
Jennifer
Posted by Staff at 10:36 AM