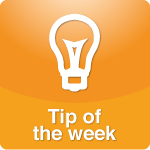 August 24, 2017Mom Style: 5 Style Hacks for the Busy Mom
By Catherine Brock  
thebudgetfashionista.com


Every weekday, you grab your keys and tote, usher the kids out and hop in the car. Some days, a glance in the rearview mirror reveals a piece of Pop-Tart stuck in your kid's hair or an orange juice stain on her shirt. Focus on yourself and you see that you've failed to put any makeup on your left eye. 

That's mom life. It's hectic and unorganized and, sometimes, out of control. In that context, your personal sense of style takes a backseat to getting through the day's tasks. The result? You get stuck in the quicksand of a style rut - and the only lifeline nearby is a half-chewed piece of licorice that fell out of a lunchbox. 

The parenting-induced style rut can only be tackled one way: by making your daily fashion and style routine ultra time-efficient. These five style hacks will help you do just that. 

1. Go Wrinkle-Free  

Invest in garments made of wrinkle-resistant fabrics. Blends with at least 65% polyester should be pretty low maintenance. A higher the polyester count means less ironing for you. A blend of 95% polyester and 5% spandex, for example, won't need to see the ironing board ever. 

Denim, thicker-knit sweaters and some types of rayon are also wrinkle-resistant, particularly if you can take them out of the dryer right away. To test a fabric's wrinkle-resistance in the store, just pinch it and see how it responds. 


2. The Right Mix  

You do not need lots of clothes to be stylish. The trick is to have the right mix of garments. Most of your pants, capris, shorts and skirts should be classic in style and solid-colored, in neutral or soft tones. Your tops can have more variety in terms of color and pattern, but don't over do it. Ideally, every top you own coordinates with almost every bottom you own. 

These pieces will be the core of your wardrobe. You can keep on wearing them in different combinations until they fall apart. 

The difference maker for you will be a few colorful and seasonal statement pieces. Things like a wicker woven handbag, a natural stone pendant necklace or soft blue, peep-toe booties are examples. These pieces will do the work of expressing your style to the world. And, if you refresh that accessories collection a couple times a year, no one will notice you only own three pairs of pants. 


3. The Grab-and-Go Closet    

Borrow, beg or steal a few hours on the weekend to organize your closet. Do this once and it should be easy to maintain. I like to have garments organized in two ways: by the type of piece (top or bottom) and by the color category (warm, cool or neutral). That way I can see the colors and I can quickly grab one top and one coordinating bottom. 

Organization, though, is a very personal thing. Feel free to develop your own scheme that will work for you. The goal is to use organization to minimize the decision-making that goes into dressing every morning. 


4. The Go-to Hairdo  

It's time to upgrade the loose ponytail and develop a slightly more sophisticated go-to hairstyle. This could be as simple as switching out the tired hairband for a stylish clip. Or, add a few pins to your pony and transform it into a messy bun. 
Also experiment with dry shampoo. It may help you get two or more days of style out of one blow-dry. 

If the texture of your hair makes anything but a ponytail problematic, try wearing a cute hat over the ponytail. Bucket hats, boaters, cloche hats and floppy hats are all workable options. Just say no to fedoras and tams - those styles are better suited for teens.  


5. When in Doubt 

When in doubt, wear a blazer, button-down top and a necklace. This is a classic look that never fails.  

At some point, you will either find or reacquaint yourself with your own signature look. But when you don't have time for that, it's A-OK to copy someone else's. Just don't look to the kid with Pop-Tart in her hair for style cues. 



Catherine Brock is a style editor and writer who caters to the budget-minded fashion enthusiast on her website thebudgetfashionista.com. Are you an aspiring budget fashionista? Learn how to stretch your fashion budget today by downloading Catherine's Ultimate Thrifting Guide. You can also connect with Catherine on Instagram @budget.fashionista and Twitter @CatherineJBrock. Permission granted for use on DrLaura.com. 
Posted by Staff at 10:00 AM