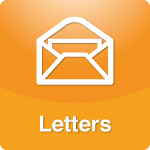 October 19, 2011Strangely, When I Changed My Attitude...
Hi there. I just read the Proper Care and Feeding of Husbands. My mom is always talking about it and loves your radio show so I thought I would give it a try.
I've only been married 6 months so I wasn't looking to fix my marriage, just to stop problems before they start. Well, I realized there were a lot of problems starting! Reading your book helped me to realize that as much as I love my husband, he deserves to be treated a lot better than he has been. I decided I would no longer have a fit because of his video games on the weekends, he works hard and he deserves it. Strangely enough, he's been playing a lot less since I changed my attitude. Apparently if I act less bitchy toward him, he wants to spend more time with me - imagine that! So I just wanted to write and tell you thanks for the good advice and also for standing up for a lot of unpopular ideals (I am a proud and happy housewife).
I plan to read and listen a lot more!
B.
Posted by Staff at 3:45 PM