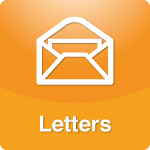 October 24, 2019Setting And Reaching Your Goals
Hi Dr. Laura,
Not too long ago, I signed myself up for a kitchen challenge. Every day for 20 days, I would receive an email with a certain task to complete for my kitchen. The end result is to have a tidy, organized and stocked kitchen ready for anything! I am a pretty tidy woman, as cleaning can relieve stress for me. When I read some of the days challenges I found myself saying, I've done that! I do that! That's clean! Then I would I would skip to the next day, without fully completing the previous task.
I heard you in the back of my mind saying, "
You might have done it your way, but not the way I'm telling you to do it!
" With this resonating in my mind, I said to myself, the point Dr. Lara is making is right. I may already have a tidy & organized kitchen, but I haven't fully completed the tasks in the challenge. I am pleased to inform you that I decided to get down to business and completed the challenge wholeheartedly! Listening to this piece of advice from you has led me to accomplish a seemingly small challenge. More importantly, I am proud of my self for setting & reaching this goal.
Thanks for all you do!
Brit
Posted by Staff at 10:58 AM